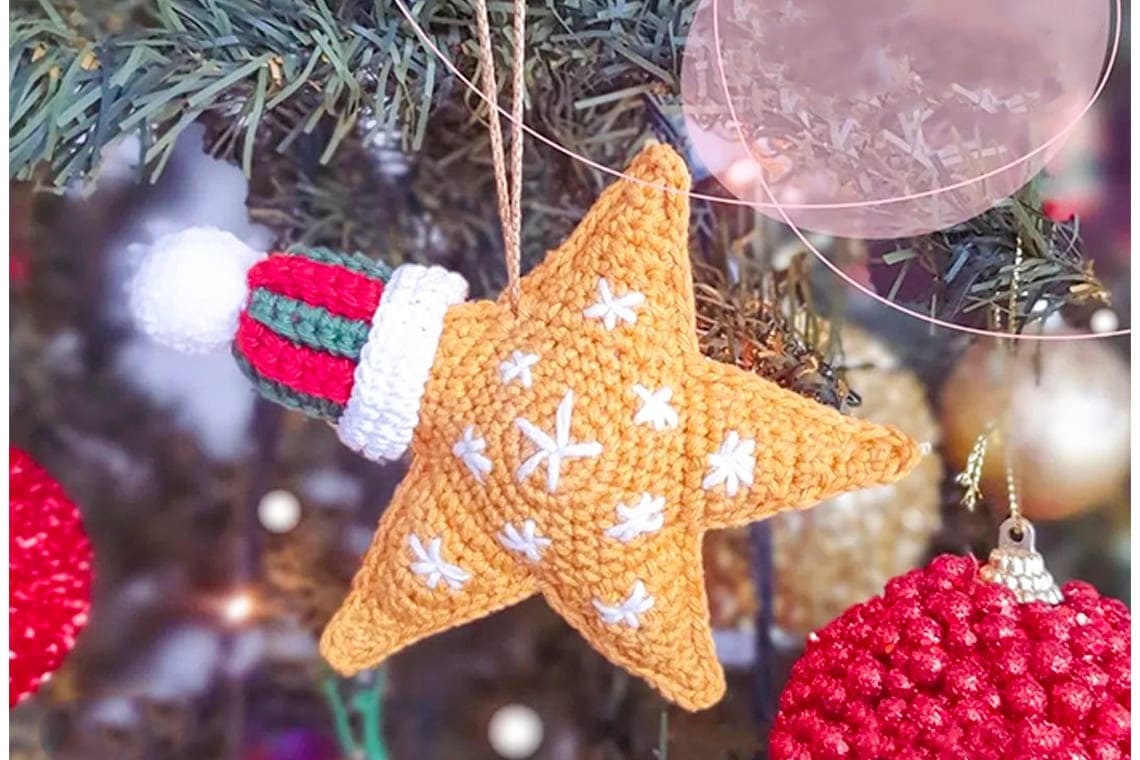 Hello everyone who loves amigurumi crochet,
Today I shared the amigurumi star pattern for your crochet christmas ornaments tree. The free amigurumi pattern is easy to crochet step by step. The star for christmas amigurumi consists of two parts. Body part and christmas hat. After making the triangles the same size, let's connect them. Next, let's crochet the hat. Let's sew the amigurumi crochet christmas tree ornament with invisible stitches to keep the hat stable. After the amigurumi christmas ornament is completed, it will be smaller than 10 cm. You can decorate your christmas tree using yarn of different colors. You can create a winter toy by knitting a small scarf. Thank you to the creator of the amigurumi patterns. Follow us to see the latest free amigurumi patterns. Merry Christmas.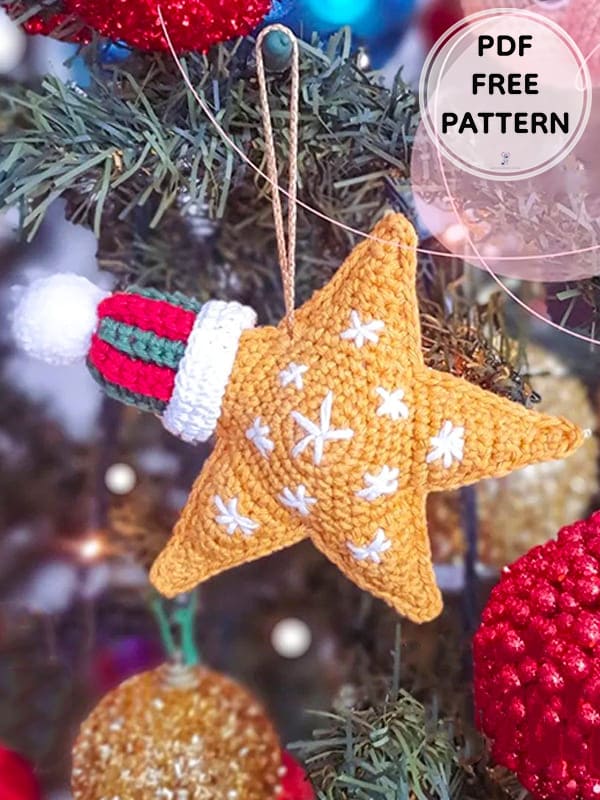 Crochet Christmas Ornaments Star PDF Free Amigurumi Patterns
Designer: cambraatelie
Materials
2.0 mm crochet hook
White, red, green and yellow bella line
upholstery needle
silicone fiber
lap marker
Scissors
Abbreviation
sc – single crochet
slst- Slip Stitch
hdc – half double crochet
inc- increase
dec- decrease
ch – chain
BLO- Back loop only
Rnd- round
st(s) – stitch(es)
Star Center
Thread color yellow
Rnd 1. 5sc no anel mágico (5st)
Rnd 2. 5 inc (10st)
Rnd 3. (1sc, 1 inc) x 5 (15st)
Rnd 4. (2sc, 1 inc) x 5 (20st)
Rnd 5. (3sc, 1 inc) x 5 (25st)
Rnd 6. (4sc, 1 inc) x 5 (30st)
Rnd 7. (5sc, 1 inc) x 5 (35st)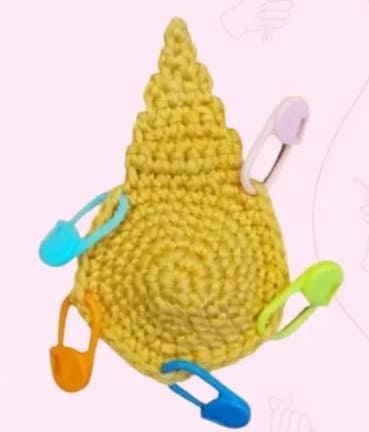 Spikes of the Star
Rnd 1. 7 sc in center of star, ch 1, turn (7st)
Rnd 2. 7sc, 1 ch, turn (7st)
Rnd 3. 1 dec, 5sc, 1 ch, turn (6st)
Rnd 4. 1 dec, 4sc, 1 ch, turn (5st)
Rnd 5. 1 dec, 3sc, 1 ch, turn (4st)
Rnd 6. 1 dec, 2sc, 1 ch, turn (3st)
Rnd 7. 1 dec, 1sc, 1 ch, turn (2st)
Rnd 8. 1 dec, 1 ch, turn (1st)
Rnd 9. 1 sc (1st)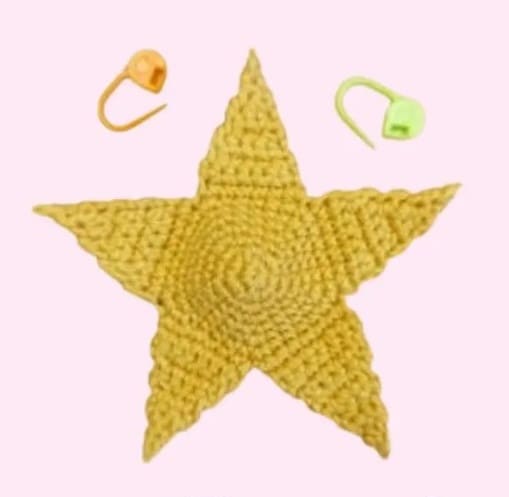 Hat
Thread color red
Rnd 1. Make 9 ch and 8sc from the 2nd ch, 1 ch and turn
Rnd 2. 8sc in BLO (8st)
Thread color green
Rnd 3. 8sc in BLO (8st)
Rnd 4. 8sc in BLO (8st)
Thread color red
Rnd 5. 8sc in BLO (8st)
Rnd 6. 8sc in BLO (8st)
Rnd 7-16. repeat rows 3 to 6
Rnd 17. 8sc joining the opposite parts
Baste one of the edges and pull the thread well and sew the white pompom here.
Thank you for visiting our website amigurumireceitas.com
Thread color white
Rnd 1. 16sc on edge of hat (16st)
Rnd 2. 16sc (16st)
Turn the hat
Sew the hat to one end of the star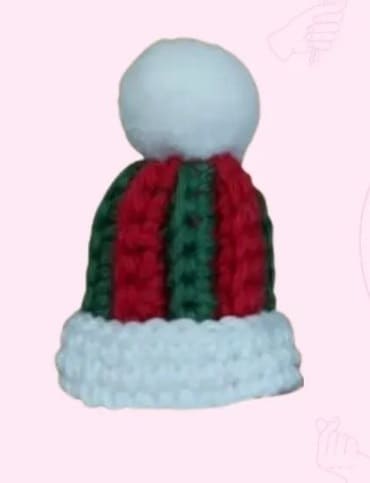 Assembly
Place a 20cm gold thread on top of the star
Now just hang it on the tree.
Congratulations, you have completed the amigurumi star pattern. 🙂
Download PDF Pattern